Travel
How to get to Athens from the Airport
Information about the Athens International airport "Eleftherios Venizelos" is available at the site
Metro
The airport is accessible via Metro Line M3 (blue line) "Aghia Marina - Athens International Airport". Please see the attached Athens public transportation map.
Specifically for metro there are three lines available, green line M1 which is the suburban railway train line, red line M2 and blue line M3.
The metro leaves every 30 min from the airport starting from 6.30 in the morning and the last train at 23.00. Duration of the trip from the airport to e.g. EVANGELISMOS station is 36 min. The 90-min ticket valid for one trip cost is 10 euros. Keep in mind that for 2 persons the fare is reduced to 18 euros.
More details, about timetable, reduced tickets etc. are given at the Athens metro website.
The metro map is the following:
Fares for taxi are:
Airport to Athens city centre inner ring ~ 38 euros
Athens city center inner ring to Airport ~ 38 euros
Further details can be found in the webpage of the airport.
About Athens
Things to do in Athens (most of the proposed places are within the center of Athens)
Monastiraki
The Old Town market district Monastiraki is a favorite among tourists and locals alike. Though cheap souvenirs dominate its storefronts, there's plenty on offer for sophisticated tastes too! The homonymous metro station is located in the heart of the region.
Acropolis of Athens
Many of Ancient Athens' most important buildings were erected in the Acropolis to protect them from invasion. Ruins they may be, but most still look pretty good for their age! Acropolis, with Parthenon, Erechteion and the Temple of Athena Nike, are located on the top of the hill a few minutes' walk from the metro station "Acropolis".
Parthenon
More than the ruins of an old temple, the Parthenon is an icon of Western civilization, making it the site of Athens' most essential tours!
Erechtheion
Built on the site where legend tells Poseidon and Athena competed to be the city's patron god, the Erechtheion was actually considered more holy than the Parthenon in its time!
Temple of Athena Nike
Nike is the Ancient Greek word for victory, and the prominently placed Temple of Athena Nike on the Acropolis was built to aid the Athenian Empire's wars against Sparta. It didn't work!
Acropolis Museum
Of course, the Acropolis is now mostly in ruin - a monument to Athens' former glory - but almost 4,000 objects excavated from the area can be seen at the Acropolis Museum! A few minutes' walk from the metro station "Acropolis".
National Archaeological Museum of Athens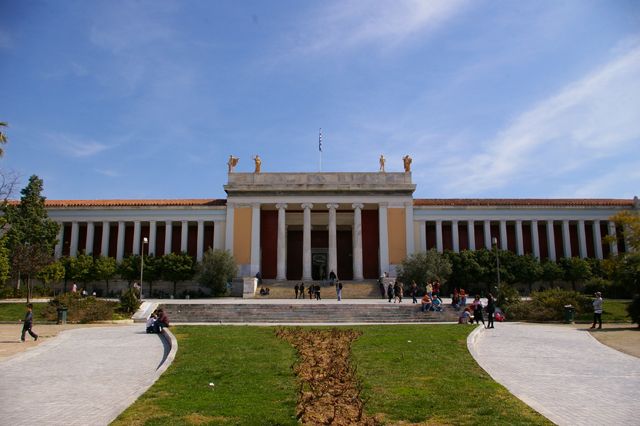 Widely considered to be one of the best museums in the world, the National Archaeological Museum of Athens boasts many of Greece's most important artifacts, from the prehistoric age to Late Antiquity