ECMetAC Days
The main purpose of the ECMetAC Days is to provide comprehensive information on the most recent results achieved within the last year of the ECMetAC Consortium and to discuss directions for future research. Contributions will cover the field of metallic alloys and compounds ranging from basic to application oriented research:
Development of new metallic alloys and compounds
Structure determination, stability
Physical, chemical and mechanical properties
Surfaces of complex metallic alloys
Materials for thermoelectricity and magneto-caloric application
Materials for catalysis
Coating technologies
Complexity in periodic and aperiodic metallic alloys and compounds (theory and experiment)
High-entropy alloys
Upcoming events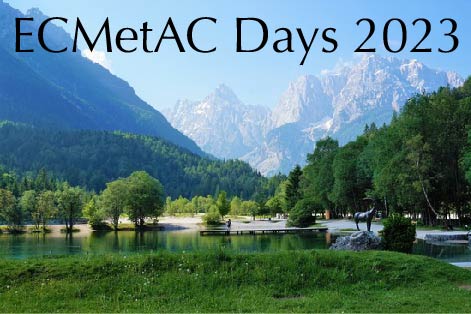 We would like to inform you that the next ECMetAC Days 2023 will take place from 27th till 30th November 2023 in Kranjska Gora - Slovenia. More details will be given at a later stage. See you there!
Past events